Nestled between the foothills of the Bitterroot Valley's Sapphire Mountain Range and the Bitterroot River sits 820 acres of family property made up of pristine wildlife habitat, rangeland and scenic landscape that will remain forever preserved, thanks to the shared vision of a brother and sister who were ready to do their part in leaving a legacy for generations to come.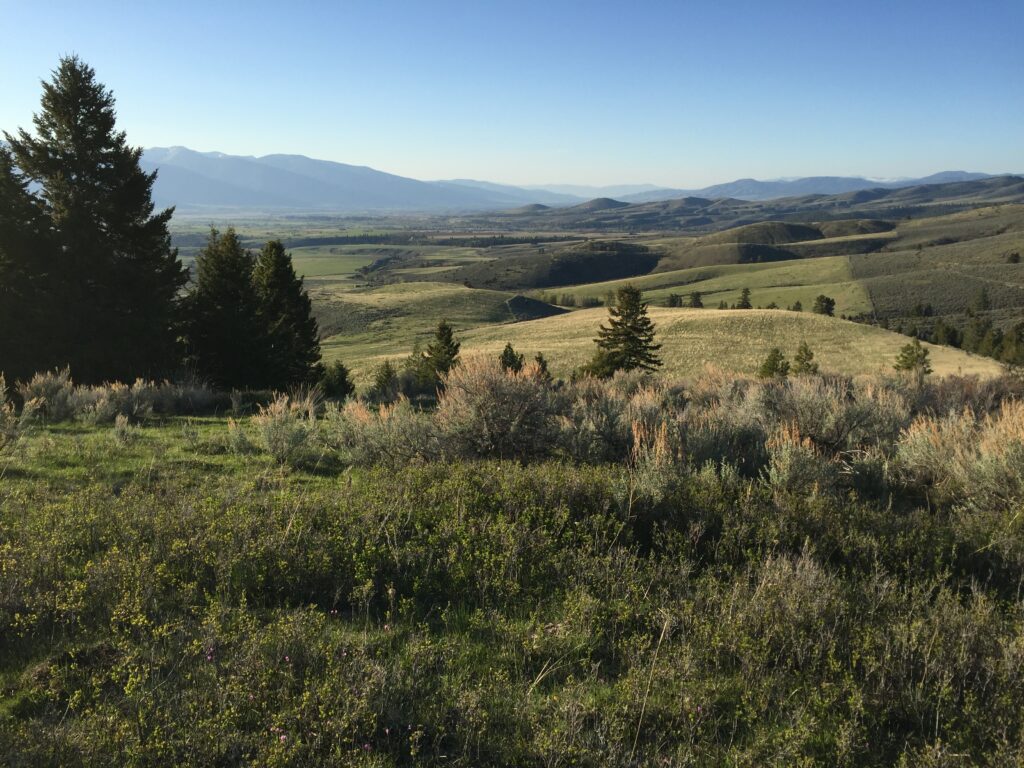 Once a part of the historic community of Rosemont, the property was officially conserved in perpetuity in February 2023 by co-landowners and siblings Charlie and Sarah DeVoe. The family property was originally purchased in the 1970's by their father as an investment opportunity, who had the intent to install wells and power across the land, which had been split up into 20-acre tracts to prepare for subdivision and building of homes. The price may have been right for that outcome, but Charlie always had a feeling the land should stay undeveloped.
"You can always make more money," says Charlie. "But you can't make more land."
When their father passed away, and the fate of the property was left to Charlie and Sarah, they both agreed that the land they had been coming to for years to camp, hunt and spend time together needed to be protected.
"To our family, this property is the prettiest place on earth," says Charlie. "When you're sitting up here in the foothills of the Sapphires and looking out across the valley… there's truly nothing else like it. I don't know a time in the last 40 years that we haven't seen wildlife of one kind or another when coming up here. It would be horrible for the wildlife habitat and unique nature of this property should it ever be split up and sold off separately. Instead of selling off the individual parcels and leaving a big part of our family's experiences and memories behind, our family decided to put the remaining 820-acres into conservation, together as one property."
A diverse landscape that showcases many favorite attributes of the Bitterroot Valley, the property features over 150 different types of wildflowers, sagebrush shrublands and montane grasslands, forest, natural springs, streams and riparian habitat – all of which support local wildlife such as elk, black bear, mountain lion, mule deer, fox, owls, Brewer's sparrow, and sage thrasher, as well as the ever-elusive wolverine and badger. Charlie remembers a day when he and his wife Alana counted over 300 head of elk spread out across the entire front of the property, the herd spanning over a mile across the land.
"There's not another place I've found with more diverse amount of wildlife in such a small area," says Charlie. "The animals are here year-round, and they've been here much longer than we have. You start to take that away, and they're going to run out of places to live."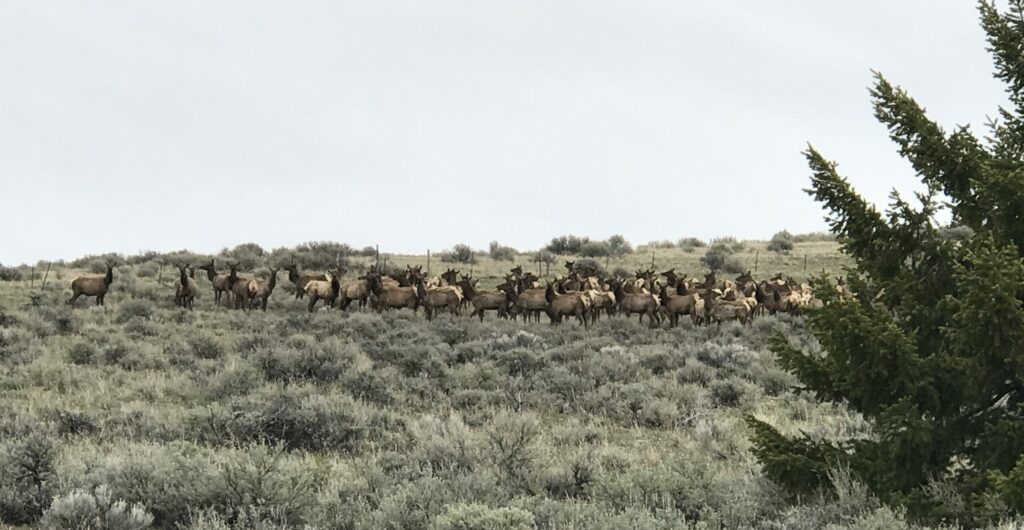 In addition to pristine wildlife habitat, the conservation of the open space grasslands provides opportunities for local ranchers to continue cattle grazing practices by leasing some of the ground, ensuring that these lands will remain available for agricultural use in perpetuity.
"For the past 25 years, we've leased pasture out for grazing every year to local ranchers. It helps us, because it keeps the fire hazard down and benefits the health of the land, while offering a place for ranchers to run their cattle during a time when land is getting harder and harder to find around the Bitterroot. It's a 'win-win," says Charlie.
As an added conservation value, all that the cattle and wildlife must navigate around is a hand-built dry cabin – the only standing structure on the property.
"Our daughter was living in Honduras as an exchange student in the early 2000's with limited ability to communicate back home to Montana, when there was a coup in the country. That time was a little nerve racking for dad," Charlie laughs warily. "I needed a project to keep my mind occupied, and that's when I built the cabin."
With a growing family that now includes grandkids, Charlie and Sarah are overjoyed with the land's conservation outcome.
Landowner Charlie DeVoe

"We did this so that our family and others after us will have the opportunity to continue to enjoy the beautiful and irreplaceable views, flowers, plants, trees and wildlife on this special property. The wildlife will still have room to roam, no matter what. And above all else, anyone who has spent time here in the Bitterroot knows, this is truly the 'last best place.' And, if we don't try to maintain open space, it will be gone forever."
Fortunately, not only for the DeVoe family, but for the many Bitterroot community members and visitors who value the area's legendary open space, wildlife and agriculture, another portion of the 'last best place' will remain protected forever.
"I feel strongly that the only thing that will be able to preserve more land like ours are supporters and programs like the Heart of the Rockies, NRCS and organizations like the Bitter Root Land Trust," says Charlie. "Without them, and similar conservation efforts, this type of land will be changed forever. I am forever grateful for the Land Trust for helping to make this happen for us."