Conserving water, wildlife, and working lands
AND CELEBRATING IT WITH YOU!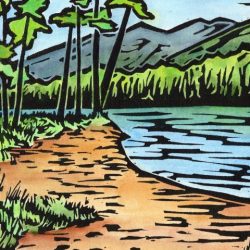 Skalkaho Bend Park Grand Opening
Celebration and grand opening to be announced soon!
The park is not open to the public yet.  Please be patient while we, the City of Hamilton, and Ravalli County staff work hard to get your future park open very soon.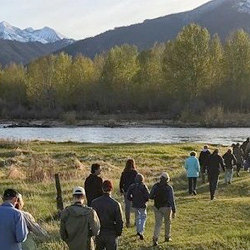 Skalkaho Bend Park Activities
The future Skalkaho Bend Park will be open soon!  Look for activities and a park celebration in spring 2020.
For two years, the land trust has partnered with the community, the City of Hamilton, and a number of private foundations to create a 70 acre nature park along the Bitterroot River in Hamilton.
The future park will be a community resource for people of all ages and abilities, a sanctuary for local wildlife, and protect 1.5 miles of riverfront for present and future generations.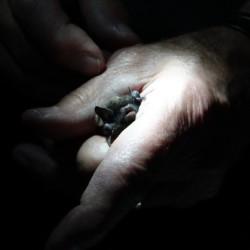 Outreach Programs
Throughout 2020, we'll have a number of ways to connect with the land trust, learn about local conservation, all on the beautiful lands and waters of our valley.
Stay up-to-date by signing up for our eNews emails.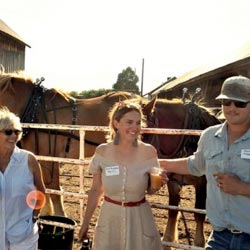 Land Trust Barn Dance
BARN DANCE 2020–September 12 in Stevensville
More details coming soon!
Last year we celebrated working farms and ranches in Corvallis at Trexler Ranch. Horse-drawn wagon rides, lawn games, locally sourced dinner, silent auction–all to celebrate our western heritage and rural way of life.
If you missed it this year, we'll gather again next year at another conserved working farm or ranch.
See you next time!
Would you like to volunteer?
Are you interested in helping events run smoothly and meeting new people? Volunteering for an event could be the right fit. Fill out our handy online form and Emy Royce, Communications Director will get back to you. If you have a question, don't hesitate to call her at (406) 375-0956 or send an email to