Conserving water, wildlife, and working lands
AND CELEBRATING IT WITH YOU!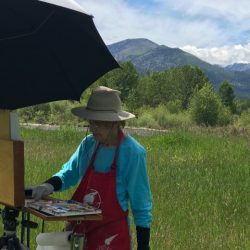 Plein Aire Under the Big Sky
We are partnering with Art Focus again to bring art and conservation together later this summer.
Art Focus' Plein Air Under the Big Sky Paint Out is scheduled for August 20th – 22nd, 2021. This event is designed to give our talented Plein Air artists, from beginner to advanced, in any painting medium a chance to join us and the Bitterroot Valley Land Trust in celebrating Montana's beautiful landscape. The paintings will be selected by a jury (composed of Art Focus and Bitter Root Land Trust representatives) to be shown in the gallery from September 1, 2021, to September 30, 2021. 
Artists will participate in a paint-out at Severson's Flying E Ranch, located east of Stevensville in the Burnt Fork. This historic cattle ranch was conserved in 2011 by Dan and Debbie Severson in partnership with the Bitter Root Land Trust. Scenic views of the Bitterroot Mountains can be seen from the hayfields that both cattle and wildlife call home.
Details on how to participate can be found on Art Focus's website.
Inspired by the Bounty of the Bitterroot Valley
We are currently planning 2021 virtual events. Stay up to date by signing up for our eNews.
The Homegrown series of events were designed to make you feel right at home, in the Bitterroot Valley.  Virtual events include an outdoor miles challenge, Bitterroot inspired picnic baskets, uniquely Bitterroot experiences for small groups, and a virtual music concert on a conservation easement.
Each event connects you to the beauty and lifestyle of the Bitterroot.  From hiking outdoors, to picnicking with local food, to watching live music at a ranch you helped conserve from your favorite device–they all bring conservation and this wonderful community together.
Everyone deserves the opportunity to enjoy the outdoors.  And the more people connect with nature and open lands, the more we all benefit.
When you participate, more conservation happens, and more people have more meaningful experiences, so their quality of life, health and social well-being improve and in turn Bitterroot communities become stronger and more sustainable.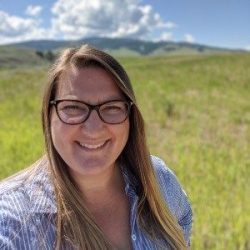 Conservation Conversations
We held a staff Q & A and project preview with our newest team member, Melissa Odell, and Gavin Ricklefs, BRLT's Executive Director in April 2021. If you would like to watch a replay, please contact the office!
We hope to host another Q & A this fall, please sign up for our eNews below so you will be the first to find out when the next one will be held.
Would you like to volunteer?
Are you interested in helping events run smoothly and meeting new people? Volunteering for an event could be the right fit. Fill out our handy online form and we will get back to you! If you have a question, don't hesitate to call the office at 406-375-0956.