Conserving water, wildlife, and working lands
AND CELEBRATING IT WITH YOU!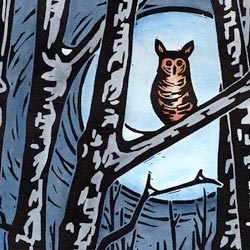 Art & Conservation Open House
Friday, December 13 from 5pm to 8pm and Saturday, December 14th, from 11am to 2pm
Something special awaits you at this free, community event.
Are you looking for the perfect gift? We might just have the very thing. Bring your family and friends and enjoy art inspired by the beauty of our local waters, wildlife, and working lands. Talented artists from around the Bitterroot Valley will display paintings, pottery, textiles, jewelry and more at the fourth annual Art and Conservation Open House to raise funds for local land conservation.
A portion of art sales will be donated to the Land Trust by the artists. This is a free, community event. You can hang out and chat with us too.
We'll have hot cocoa, holiday treats, and live acoustic music by Bitter Sweet Band to warm your heart and soul while you admire how these artists have captured what makes our region so special.
The winter fun takes place at the Land Trust Office at 170 S Second St, Suite B in downtown Hamilton.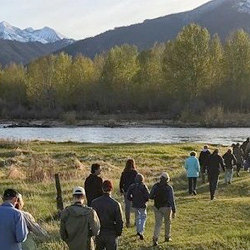 Skalkaho Bend Park Activities
The future Skalkaho Bend Park will be open soon!  Look for activities and a park celebration in spring 2020.
For two years, the land trust has partnered with the community, the City of Hamilton, and a number of private foundations to create a 70 acre nature park along the Bitterroot River in Hamilton.
The future park will be a community resource for people of all ages and abilities, a sanctuary for local wildlife, and protect 1.5 miles of riverfront for present and future generations.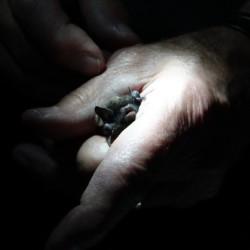 Outreach Programs
Throughout 2020, we'll have a number of ways to connect with the land trust, learn about local conservation, all on the beautiful lands and waters of our valley.
Stay up-to-date by signing up for our eNews emails.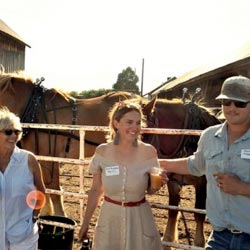 Land Trust Barn Dance
On July 27th, 2019 we celebrated working farms and ranches in Corvallis at Trexler Ranch. Horse-drawn wagon rides, lawn games, locally sourced dinner, silent auction–all to celebrate our western heritage and rural way of life.
If you missed it this year, we'll gather again next year at another conserved working farm or ranch.
See you next time!
Would you like to volunteer?
Are you interested in helping events run smoothly and meeting new people? Volunteering for an event could be the right fit. Fill out our handy online form and Emy Royce, Communications Director will get back to you. If you have a question, don't hesitate to call her at (406) 375-0956 or send an email to