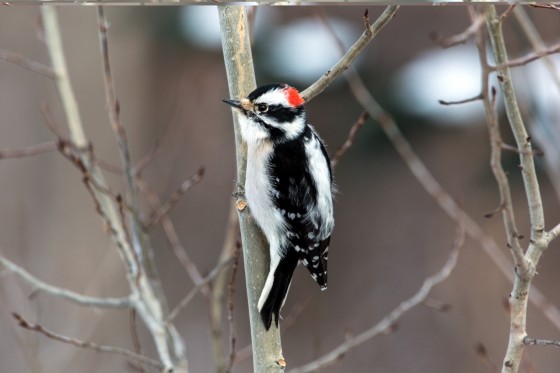 Stevensville Christmas Bird Count
What Can the Birds Teach Us?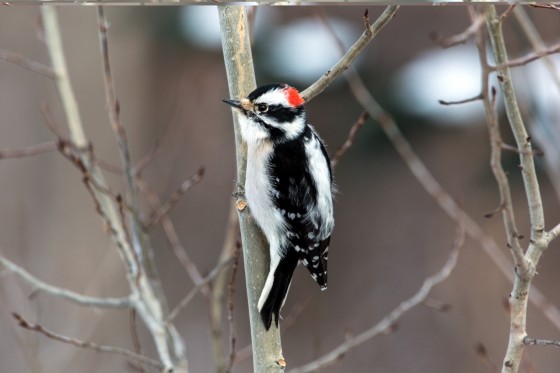 I'm amazed every time I see birds like Snow Buntings, Blue Jays, or Golden Eagles.  Rare sightings in the Bitterroot Valley, and such a joy to see flitting about or coursing high overhead.  The interesting thing is, we don't know as much as we could about these birds or the many other birds that spend the winter here in our beautiful open lands.
We need a better understanding, and to do that, I  asked some of my neighbors in the Burnt Fork area of Stevensville if they'd mind me walking their farms and ranches to collect information for the Stevensville Christmas Bird Count (CBC).  The entire count area is 177 square miles from the Lee Metcalf National Wildlife Refuge, to parts of the Bitterroot National Forest, to all variety of private lands.
My neighbors did more than welcome me, they joined me in the count.
On a clear, cold December morning, my cheerful group of volunteers traversed two of the ranches that anchor the conservation neighborhood in the Burnt Fork: Severson's Flying E Ranch and the Sunset Bench Ranch, both conserved several years ago. Many thanks to Dan and Debbie Severson, and Jim and Sharon Schroeder for welcoming us and joining the count.
Alan Maki (Corvallis rancher) and Kyle Anderson (BRLT staff) joined this fun bird-venture, and  my parents even made an appearance. We were quite the crew! We wandered through the Burnt Fork's tangled riparian areas, open pastures, hayfields, fragrant juniper woodland, and ponderosa pine stands. Consequently, we identified many bird species that have unique winter habitat needs.
For 55 years, the Stevensville CBC, has been connecting people to the importance of habitat and shaping our understanding of winter birds. Many volunteers collect this information, which is used to look at long-term trends in species' distribution and abundance.
What we've intuitively known, and now know from the years of scientific data, is that these birds need open and varied habitats for rest and food, especially in winter.  That makes conserving farms and ranches and other open lands critical to their survival.
THE MORE WE KNOW
Most CBC observers remarked that bird abundance and activity seemed low this year; mild weather and lack of snowpack mean birds don't concentrate at low elevations.  Our group had similar experience–not a ton of birds, but many unique sightings from the perspective of the count.
The Stevensville CBC is special in terms of the sheer number of birds and types of bird species counted each year.  The more we know, the better off these birds and their habitat will be.
Projects like these are made possible by volunteers from all backgrounds—farmers, ranchers, biologists, and people of all ages and abilities.  If you'd like to be a part of the Stevensville Christmas Bird Count next time, email for more information.