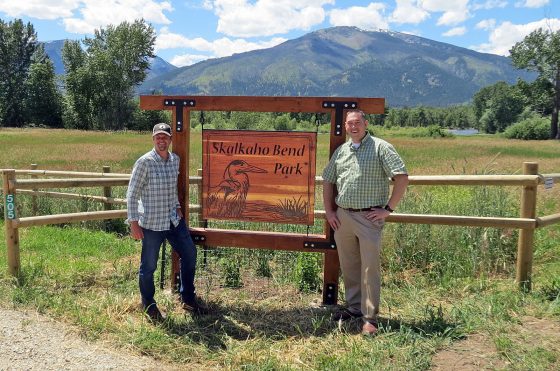 check out the new map below
The Wait is Over! Skalkaho Bend Park is Open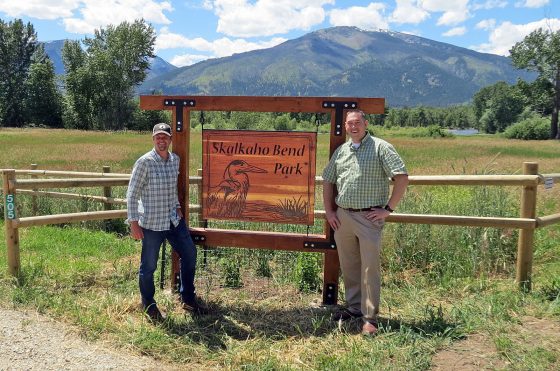 The wait is over!
This 70 acre, natural park along the Bitterroot River was created by you, for you. It is meant for people from all walks of life to enjoy.
By all means, come on out to Skalkaho Bend Park!
Before you head out:
Address: 505 Bailey Ave, Hamilton
Hours: Dawn to Dusk
Courtesies:
Dog-walking is welcome–please remember to clean up after your four-leggers and keep them on a leash.
There is a parking area for your convenience.
Please stay on the main trails.
There is a public restroom.
If you ride your bike at the park, please practice trail etiquette by stopping and letting others pass.
Look out for:
Native plantings along the ADA trail.
New ditch crossings.
Many birds and other wildlife like moose, great blue herons, snakes, and butterflies. Make sure to bring your camera with you.
Don't forget…
The park is no longer owned by Bitter Root Land Trust. It is now owned and managed by our partners at the City of Hamilton. If you have any questions about city park rules and regulations, or need to report a problem, please contact Hamilton Parks Department.
BRLT remains a dedicated conservation partner with the City of Hamilton on this park and with our previous park project, Steve Powell Park.  If you have questions about how this project was made possible, or if you're interested in conserving your land with us, please contact Gavin Ricklefs, Executive Director, at
Printable Map of Skalkaho Bend Park