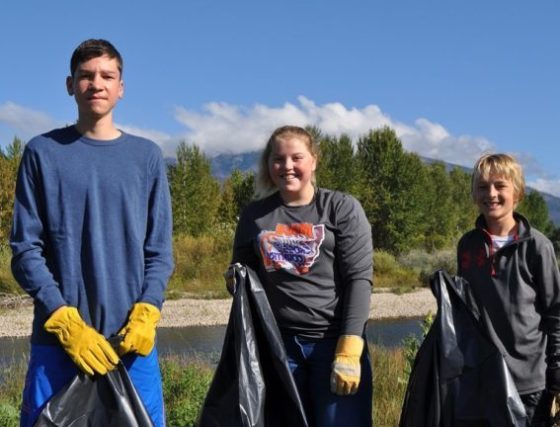 Noxious Weeds on the Run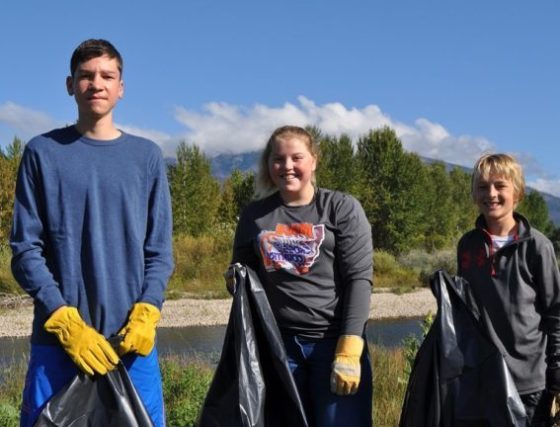 A lot has happened down at the future Skalkaho Bend Park the past few months. We recently paired-up with the Hamilton High School cross-country team to knock-out some noxious weeds at the end of August at the future park.
The runners were excited to volunteer their time removing weeds, getting the park ready for the public.
Sophomore Colter looks up from a patch of knapweed, "We need more land that's close by for people to use.  Having the river run right through is so important."
The cross-country team looks forward to adding the future park to their training route because it's so close to home and school.  Team member Jake wants parents and teachers to know, "It's important to protect lands for the community, being able to bike, fish, run. It's not always easy for people to get to the river and have access to outdoor activities."
Creating this park with you–our supporters–is a momentous accomplishment for the entire community.  Caring for the land is the next step. We've only just begun with volunteer projects like this.
As Cheyenne, a sophomore on the team, puts it,
"I always want to give back. I'm glad I get the opportunity.  I've lived outside of Montana, and the truth is, you don't have places like this–mountains, rivers, nature. We get to run here. It makes you feel lucky and grateful."
And she feels lucky because of you.
Caring supporters like you who make it possible to bring more young people to land and water, in a way that is meaningful to them.
Together, we will connect more people to each other and to conservation in 2020 than ever before.  Cheers to a new year and new opportunities!
It's your community. How will you make an impact?
Volunteering can be a great way to learn something new, or share your expertise. It can be a fun way to make new friends, or introduce someone to the land trust.
Not sure where to start? The first thing to do is give Emy Royce, Communications Director, a call at (406) 375-0956, or send her an email at .  She'd love to connect you with a volunteer opportunity that's in line with your interests, and keep you up to date on upcoming opportunities.